Introducing Denver Maids
#1 House Cleaning & Maid Service in Denver
Click the button below to get an instant price and schedule your house cleaning in 60 seconds
About Denver Maids
Get your house or apartment professionally cleaned. It's simple, affordable, and convenient.
Denver Maids is a fully equipped house cleaning company that offers detailed maid services, deep cleaning and move-in/move-out cleaning to the entire Denver area. Book recurring cleaning services and receive discounted rates.
How to get started
Book in under 60 seconds!
Professional House Cleaning Services in Denver
In such a fast-paced society, people are looking for smarter ways to work to save both time and energy. With all the social, personal, and professional demands, everyone wants more efficient means to go about their day. There are only 24 hours in each day, would you want to waste those precious hours cleaning?
Imagine all the effort you put into maintaining a clean and comfortable home. You could instead spend time with the family, enjoy your hobbies, work on your personal goals, or just relax! Time is the most expensive currency which is why you should be spending it wisely.
Although house cleaning is an essential but daunting task, there's a better way to tick it off your list: hire professional maid services!
You deserve to come home to a comfortable abode every single day. There's a cleaning company that can help assure you of that: Denver Maids! It's every busy person's dream come true.
With all the cleaning service offers you can find online, why is Denver Maids the most trusted for the job?
What Makes Denver Maids the Top Maid Service
Whether you need a routine standard cleaning, a much-needed deep cleaning, or a move out cleaning, Denver Maids is the go-to for many Denver residents. Want to know why?
Money-Saver
You don't need to pay high prices for quality house and apartment cleaning because we made sure that our maid services can be enjoyed by everyone in need. We all deserve a reliable maid service that will put your needs first before profits.
If you're asking yourself how you can save money if you're spending on a chore that you can do yourself, go back to this- time is the most expensive currency. It's something we can never get back once spent. So investing in a good house cleaning service means you're investing more in your life! You get back the time and energy for more important matters, such as maintaining personal relationships.
You will also have more time to develop your skills, put in more work hours or find another source of income, or relax and be more ready to work better the next day. That's an investment that will return to you tenfold!
Expert Cleaning
No house is too messy- our Denver maids are up for the challenge. We can bring your house back to its once-dreamy state. You might have forgotten how beautiful your house was because you've only been doing the bare minimum to maintain it.
At Denver Maids, we make sure each and every cleaner is equipped not only with the best cleaning tools but also the expertise needed to clean perfectly. Before a potential cleaner is welcomed to our family, we thoroughly interview each one. And even when they pass our rigorous hiring process, they are subjected to on-going evaluations to make sure their skills are up to standards.
With our specialized training to make them certified cleaners, we can guarantee that the clients will only get the highest level of service from our teams. The moment they are assigned to a home, they will treat it with 100% care and professionalism.
The Customer is Always in Control
With our expertise, we know how to attack any house mess problem the clients may face us with. However, you are always in control of the cleaning you want for your house. Whether it's standard cleaning, deep cleaning, or move out cleaning, you're the boss! Denver Maids offers various cleaning choices for every type of client.
We also let you be in charge of the cleaning schedule and work around your preference. Do you want it scheduled once or regularly? Completely take off the chore of house cleaning from your list of tasks with our recurring cleaning services!
Easy Booking System
We stand by what we said that everyone deserves the best house cleaning service in Denver. Because of that, we developed a seamless booking system that anyone can use. With our fast and straightforward website, anyone can book online fast!
Anyone can book for their cleaning service conveniently straight from their homes, using a computer or a mobile phone! In just a quick few minutes, you can secure a schedule for cleaning services.
Feeling allergic to technology? For people who absolutely cannot use the internet even if their life depended on it (hey, we're not judging!), you can give us a quick call. We will gladly discuss your house cleaning needs with you and you can directly book a cleaning service with us. We don't discriminate, we adjust to your needs!
Top-Quality Cleaning Solutions
At Denver Maids, we take into consideration the well-being of our clients. We invest in the best cleaning solutions that are tried and tested, even if it costs more, we know it's worth it for our clients. Every house cleaning solution we offer is guaranteed effective and fitting for your needs.
We have eco-friendly options for a small charge that's worth every penny. The main point of keeping a clean home isn't just for comfort, it's also to avoid all the diseases one can get from a dirty environment.
On top of that, our cleaning solutions aren't the only ones that are friendly, our cleaners are, too! They will always greet you with a smile as they happily clean your house.
The Best Denver House Cleaning Service is at the Tip of Your Fingers
For people who spend most of their time at home, keeping it in tip-top shape is a priority. Even if you spend most of your waking hours outside of your house, can you stand sleeping in a dirty home? No one deserves to bear with such living conditions, if you can even call it living.
Denver Maids will help you restore your house to its beautiful, paradise-like self and help keep it that way! You'll be more excited to go home if you can keep it clean, where you can find solace in your personal safe haven. You'll even be eager to invite friends and family over to boast such a lovely house!
So if you want top-notch house cleaning service that won't break the bank, contact Denver Maids now. Take charge of your life once again and let our experts handle all the dirty work!
Services
Offering The Best Cleaning Services
Hire us! We are a professional cleaning company offering all types of cleaning services:
Why choose us
Amazing benefits with us
Our Denver Maids cleaners are dedicated to making your home sparkle and shine. Each cleaner or team systematically follows our detailed checklist to ensure your home is left in to shape.
Experienced Staff
Professional and experienced background checked staff ready to help you anytime.
Cleaning Products
We use the best cleaning supplies. Have something in particular you need to use? Let us know.
Reliable Service
Get one-time cleaning or set your schedule and get regular cleaning service.
Best Equipment
We use the best cleaning tools and equipment to match efficiency with quality.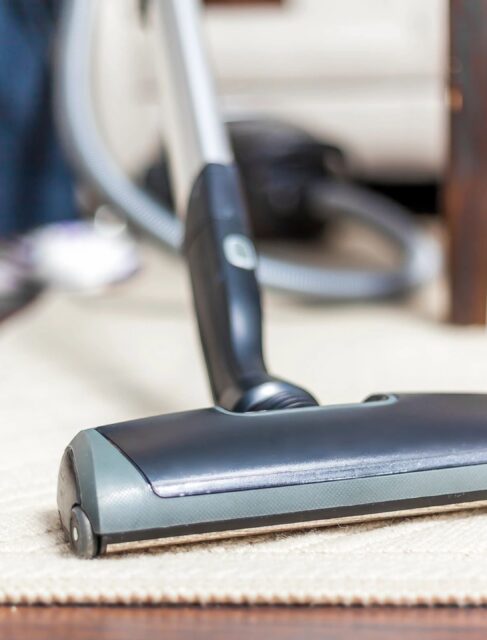 Testimonials
Trusted by thousand of
people & companies.
I needed a move out cleaning on the house I was renting in Denver so I could get my deposit back. I found Denver Maids online and the process of booking an appointment was very easy for me. As someone who is not very tech oriented I found it to be very user friendly. I would recommend the move out cleaning services of Denver Maids to any of my friends and family. I did a walk through with my property manager after the cleaning and everything was cleaned perfectly. From the ceilings fans down to the floors. I can't say enough great things about this Denver house cleaning service.
Denver Maids is the only choice in Denver when it comes to professional, reliable and affordable maid services. I started off with an initial deep cleaning as recommended by the office manager. This got my home in top shape, so that Denver Maids could come on a bi-weekly basis to maintain the level of cleanliness. Cleaning day is my favorite day. There is nothing better than coming home after work to a house that smells fresh and feels clean.
Norma consistently performs each cleaning job at the highest level I've received from a Denver maid service. She is able to get the keys from my leasing office at the apartment. This makes it easy for me so that I don't have to come home from work to unlock and lock the doors. I will definitely continue my services with Denver Maids.
My family needed a last second deep cleaning of our home before the holidays. We called Denver Maids on two days notice and they fit us in. Not only did they fit us in, but they completed a 5-Star professional house cleaning job. We have two dogs and the amount of pet hair build up was overwhelming. I was starting to get really nervous about the condition of our home with family arriving so soon and being swamped at work. They left everything clean, sparkly and smelling great!